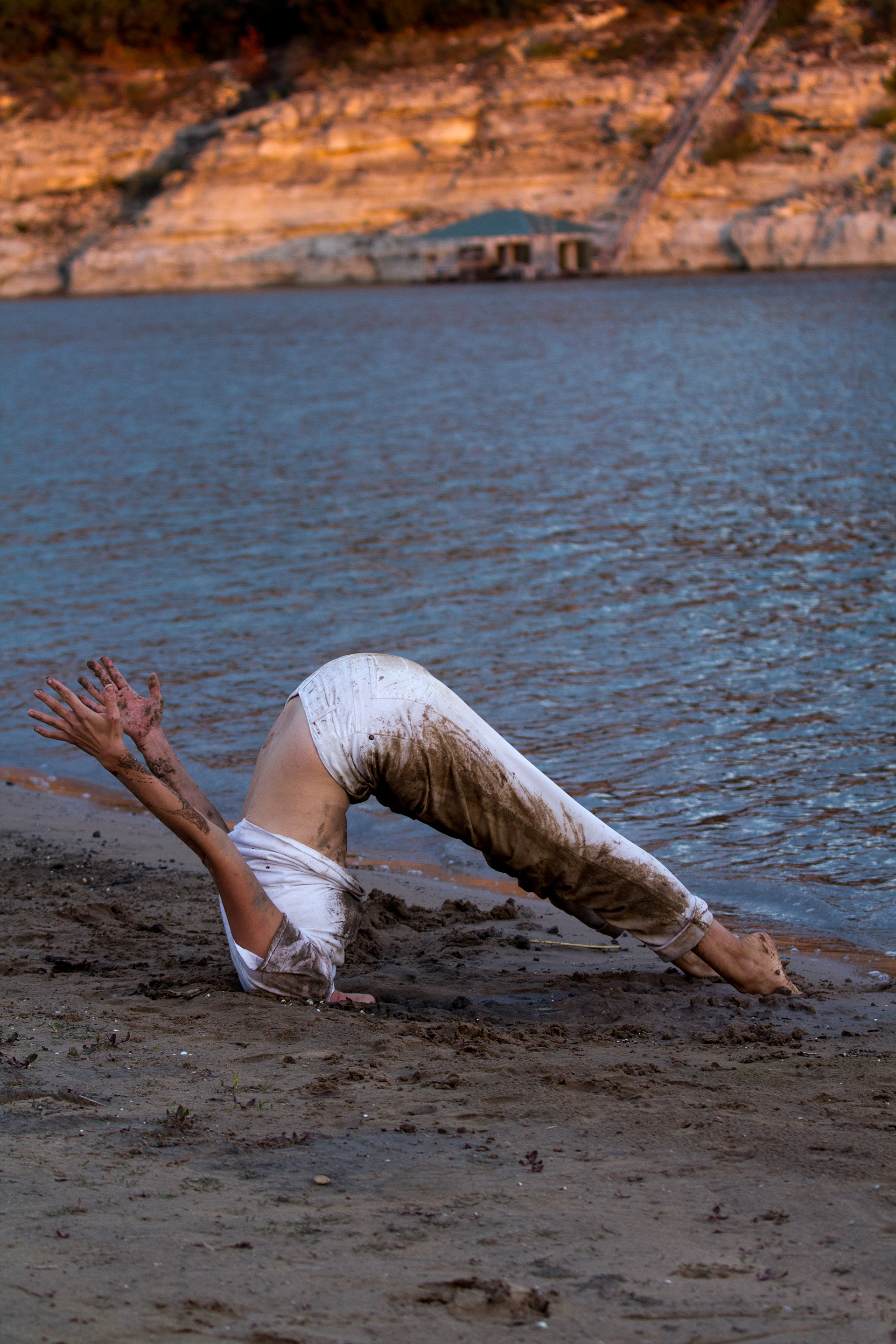 New movement and performance work by Dany Casey. Shot and edited by Bug Davidson. Special Thanks to Errin Delperdang.  
From Artist:
A brief look at being firmly planted on solid ground, in solid ground.  Or is the ground shifting?  A body maneuvering through a fixed or fluid state, limited by its physical presence, defined by its physical condition.  Corporeal gestures in an ineluctable state of being, looking for the line between determination and futility. 
Dany Casey is a dancer/performer/choreographer currently living and working in Austin, TX.  She studied dance at Eugene Lang College at the New School University, NYC.  After moving to Austin, she and co-conspirator Maia McCoy co-founded two left feet, a movement project exploring the intersections of dance, theatre and identity performance.  She has collaborated with several choreographers around town in a variety of environments and is currently working on piece for Outsider Fest and a show at First Street Studios with her partner, Errin Delperdang.